I'm near the end of the first full draft of my new novel, The dead can lie. It's about Greg, a criminologist whose wife was killed by a serial killer known as the Dreamer. A year after her death, Greg has no new leads, and is close to ending it all, when he receives a phone call that changes everything.… Read the rest
Over the summer I went to do some tai chi training in Hong Kong, which happened to be where I sent Nadia and Jake in the final book, 88 North. When I wasn't training, I spent quite a bit of time re-tracing their steps in Wan Chai, Central, the Peak, Victoria Park, etc.
…
Read the rest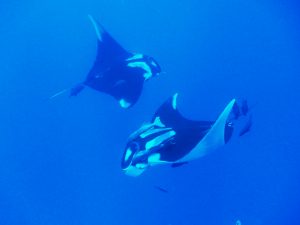 The Nadia Laksheva series contains a lot of diving, and as they say, write what you know… I've just been diving with sharks and mantas in Socorro Islands, off the western coast of Mexican Baja. These are remote uninhabited islands in the Pacific Ocean, famed for sightings of many large ocean-going fish (called pelagics), including sharks and giant mantas, as well as humpback whales and dolphins.
On the menu in May were mainly sharks and mantas.… Read the rest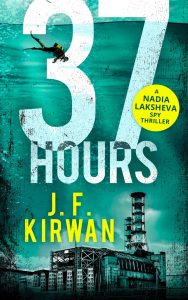 I had an extended radio interview the other day with BlogTalkRadio host Fran Lewis in New York, on the second book in the series, 37 Hours. You can listen to it here. The interview focused on what happened and why, the various locations of the book, and – inevitably – the shark attack scene.… Read the rest
I'm sitting in a brasserie at the seaside on the French northern coast, fast approaching the 70000 word mark, and thought I'd give an update on Nadia's progress.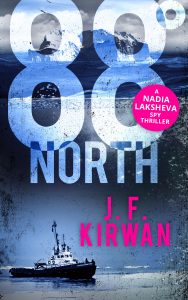 So far the book begins in Hong Kong (see earlier blogs for excerpts), where Nadia is trying to locate Salamander, and encounters Blue Fan, a deadly assassin from one of the five main triads.… Read the rest
The cover for the third book in the Nadia Laksheva series was revealed yesterday, and a big thanks to Harper Collins for producing a brilliant cover design. 88 North is close to the top of the world, and it is where the conclusion of the three books occurs, in a frozen landscape, where Nadia must f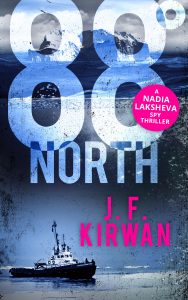 ace down her nemesis.… Read the rest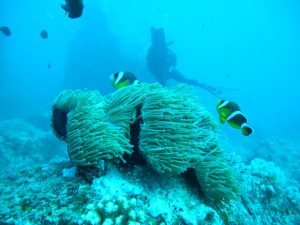 Last week I had a guest blog on Karen King's 'Travel Thursday' Blog. It seems to have had a lot of hits, so thought I'd post it here as well. You can read it here.… Read the rest