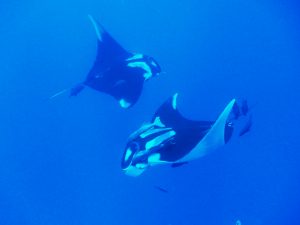 The Nadia Laksheva series contains a lot of diving, and as they say, write what you know… I've just been diving with sharks and mantas in Socorro Islands, off the western coast of Mexican Baja. These are remote uninhabited islands in the Pacific Ocean, famed for sightings of many large ocean-going fish (called pelagics), including sharks and giant mantas, as well as humpback whales and dolphins.
On the menu in May were mainly sharks and mantas.… Read the rest
The first blog tour for 37 Hours starts tomorrow, and I thought I'd better say something about the title, since people always ask me, and I usually reply, well, you have to read it… So, enough of being coy, here's a roug

h outline.… Read the rest
I'm sitting in a brasserie at the seaside on the French northern coast, fast approaching the 70000 word mark, and thought I'd give an update on Nadia's progress.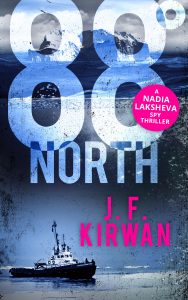 So far the book begins in Hong Kong (see earlier blogs for excerpts), where Nadia is trying to locate Salamander, and encounters Blue Fan, a deadly assassin from one of the five main triads.… Read the rest
The cover for the third book in the Nadia Laksheva series was revealed yesterday, and a big thanks to Harper Collins for producing a brilliant cover design. 88 North is close to the top of the world, and it is where the conclusion of the three books occurs, in a frozen landscape, where Nadia must f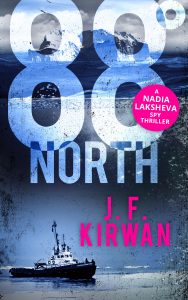 ace down her nemesis.… Read the rest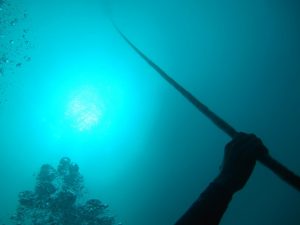 I recall my second dive quite clearly. It was at a place called Dorothea, in North Wales, a limestone quarry with a maximum depth of just over a hundred metres. Along with my buddy/instructor, we finned way from the safety of the ledge, and I stared down into the chilly waters that shifted from green to turquoise to dark blue to black.… Read the rest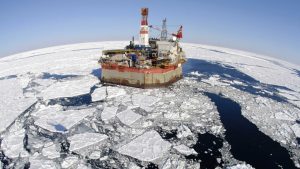 I've not been blogging much lately as I've been writing a lot – which is a good thing. The third Nadia book is well on the way, I 'm about halfway through, and thought I'd let people know a bit more about the book.… Read the rest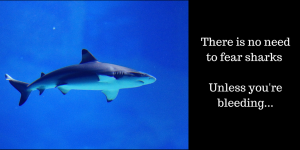 I've had a fascination – and slight fear – of sharks ever since I watched Jaws, and then began diving. I've been lucky enough to dive in some pretty exotic places over the years, and have had some close encounters with hammerheads, blue sharks, silvertips, bull sharks and a tiger.… Read the rest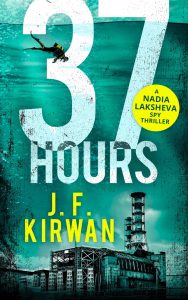 Why did I write 37 Hours? Well first, of course, it's a sequel. At the end of 66 Metres Nadia has succeeded, but the Client is still out there. In fact the first scene in Chapter One of 37 Hours was originally the epilogue to 66 Metres, but the editor and I decided to leave Nadia languishing in prison.
…
Read the rest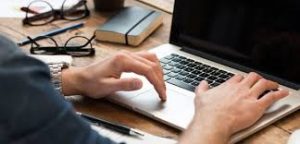 About 18 months ago I was at the York Writer's Festival pitching my book 66 Metres to three agents, who all roundly rejected it. One of them took me aside, and said, 'Look, this book is about a young Russian woman.… Read the rest
You know that feeling when you're blissfuly happy, and you feel super-confident? Maybe you're in love, or high on something? Well, you can get that feeling easily when scuba-diving underwater. It's called nitrogen narcosis – the narcs – and it can get you killed…