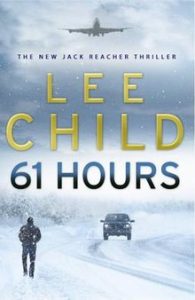 When I read my first Jack Reacher novel (61 hours, by Lee Child), one phrase struck me. It's in every Reacher novel, sprinkled sparingly into the prose like a subtle spice.
Reacher said nothing.
Usually it's in the midst of tense dialogue, at a point where nineteen out of twenty people, and thus most readers, would have said something.… Read the rest
I'm near the end of the first full draft of my new novel, The dead can lie. It's about Greg, a criminologist whose wife was killed by a serial killer known as the Dreamer. A year after her death, Greg has no new leads, and is close to ending it all, when he receives a phone call that changes everything.… Read the rest
Over the summer I went to do some tai chi training in Hong Kong, which happened to be where I sent Nadia and Jake in the final book, 88 North. When I wasn't training, I spent quite a bit of time re-tracing their steps in Wan Chai, Central, the Peak, Victoria Park, etc.
…
Read the rest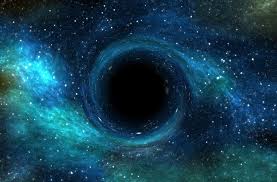 As a thriller writer, whether action or psychological, the beginning and end of a novel are not usually the danger zones. It's the middle. That's the part when things can slow down or get confusing, and the reader can put the book down and begin searching on Netflix… So, you need something to keep the reader, and even the writer, going full steam ahead.… Read the rest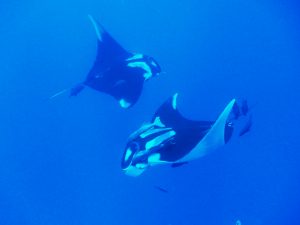 The Nadia Laksheva series contains a lot of diving, and as they say, write what you know… I've just been diving with sharks and mantas in Socorro Islands, off the western coast of Mexican Baja. These are remote uninhabited islands in the Pacific Ocean, famed for sightings of many large ocean-going fish (called pelagics), including sharks and giant mantas, as well as humpback whales and dolphins.
On the menu in May were mainly sharks and mantas.… Read the rest
By definition, it's not always easy to find out how the world of espionage works, so how does a writer create it? At least one reviewer of my Nadia Laksheva spy series believes I may actually be a spy (former, she hopes).… Read the rest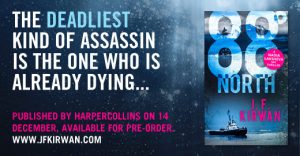 I've been getting feedback from people who have read 88 North, the finale to the series that started with 66 Metres and charts Nadia's progress in her personal war against the terrorist Salamander. In short, people are telling me this is the best book.… Read the rest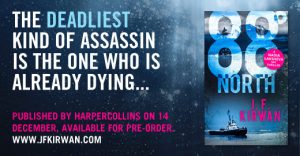 The first 12 reviews are up on Amazon for 88 North (there are a couple of others on Goodreads), so I thought I'd see what they said, and find out whether I gave Nadia and Jake a good final outing. Writing and finishing the book in 6 months really took it out of me, and I found it emotionally draining at times, not to mention the early morning insomnia-fuelled sessions.… Read the rest
88 North came out yesterday, sliding into #10 on Apple iBooks, and already with some rave reviews on Amazon and Goodreads. As part of the ongoing Blog Tour I did an interview with a blogger, which you can read here.… Read the rest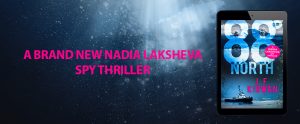 88 North was released today and came straight in at #10 on Apple iBooks, amidst some initial fabulous reviews (more are coming…) on Amazon and via the current blog tour (also see Goodreads). Around 200 people had it downloaded this morning onto various devices, so I'm waiting to see what they all thought, as well as those who are buying it right now.… Read the rest