Over the summer I went to do some tai chi training in Hong Kong, which happened to be where I sent Nadia and Jake in the final book, 88 North. When I wasn't training, I spent quite a bit of time re-tracing their steps in Wan Chai, Central, the Peak, Victoria Park, etc.
…
Read the rest

Just a few days now until the release of 88 North, the third in the Nadia Laksheva series. So, here's an extract involving Jake, in a rather difficult situation as he approaches 88 degrees North…
Jake had always wanted to be on an ice-breaker.… Read the rest

After a month of gruelling editing, I sent the final manuscript back to HarperCollins a couple of days ago. Now there is just copy-editing, and then it's done and dusted, and will be released on December 14th. It's already got pre-orders in three figures (thanks!) which is great to see.… Read the rest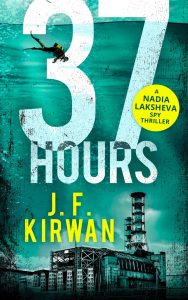 I had an extended radio interview the other day with BlogTalkRadio host Fran Lewis in New York, on the second book in the series, 37 Hours. You can listen to it here. The interview focused on what happened and why, the various locations of the book, and – inevitably – the shark attack scene.… Read the rest
The first blog tour for 37 Hours starts tomorrow, and I thought I'd better say something about the title, since people always ask me, and I usually reply, well, you have to read it… So, enough of being coy, here's a roug

h outline.… Read the rest
Recently I did two blog tours for 66 Metres, one in the US and one in the UK. I'd never done a blog tour before, so was intrigued to see how it worked and what was the result. What I wanted from the tours was more exposure, more reviews, and more sales.… Read the rest
I'm sitting in a brasserie at the seaside on the French northern coast, fast approaching the 70000 word mark, and thought I'd give an update on Nadia's progress.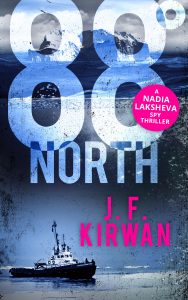 So far the book begins in Hong Kong (see earlier blogs for excerpts), where Nadia is trying to locate Salamander, and encounters Blue Fan, a deadly assassin from one of the five main triads.… Read the rest
The cover for the third book in the Nadia Laksheva series was revealed yesterday, and a big thanks to Harper Collins for producing a brilliant cover design. 88 North is close to the top of the world, and it is where the conclusion of the three books occurs, in a frozen landscape, where Nadia must f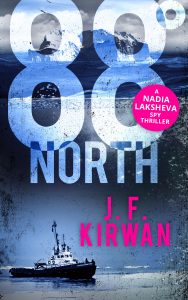 ace down her nemesis.… Read the rest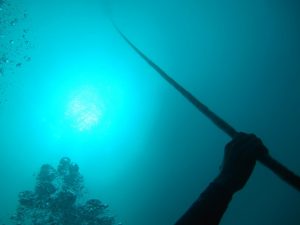 I recall my second dive quite clearly. It was at a place called Dorothea, in North Wales, a limestone quarry with a maximum depth of just over a hundred metres. Along with my buddy/instructor, we finned way from the safety of the ledge, and I stared down into the chilly waters that shifted from green to turquoise to dark blue to black.… Read the rest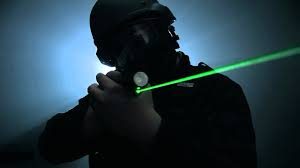 I'm not quite halfway through writing the third instalment of the Nadia Laksheva series, called 88 North, but thought I'd give a sneak preview of some of the action to come. The following scene concerns someone mentioned several times in the second book, 37 Hours, who goes by the name Blue Fan.… Read the rest