88 North came out yesterday, sliding into #10 on Apple iBooks, and already with some rave reviews on Amazon and Goodreads. As part of the ongoing Blog Tour I did an interview with a blogger, which you can read here.… Read the rest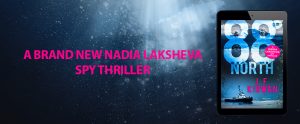 88 North was released today and came straight in at #10 on Apple iBooks, amidst some initial fabulous reviews (more are coming…) on Amazon and via the current blog tour (also see Goodreads). Around 200 people had it downloaded this morning onto various devices, so I'm waiting to see what they all thought, as well as those who are buying it right now.… Read the rest

Just a few days now until the release of 88 North, the third in the Nadia Laksheva series. So, here's an extract involving Jake, in a rather difficult situation as he approaches 88 degrees North…
Jake had always wanted to be on an ice-breaker.… Read the rest
I just had a blog published on the Crime Readers Association website, about the final book in the series, 88 North. No spoilers, just about the process and the difficult backdrop to this final Nadi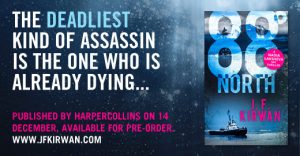 a in statement. You can read the blog here.
88 North will be released 14th December…… Read the rest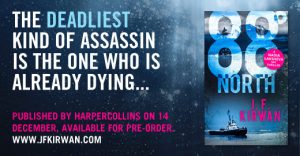 A couple of days ago Nadia's fate was set in stone, or at least in black and white ink, electronically speaking. It's now being turned into an ebook ready for release on 14th December. Pre-sales are continuing nicely, and I'm preparing for the blog tour that starts on 11th December, where there will be a mixture of excerpts, guest blogs and a Q&A.… Read the rest

After a month of gruelling editing, I sent the final manuscript back to HarperCollins a couple of days ago. Now there is just copy-editing, and then it's done and dusted, and will be released on December 14th. It's already got pre-orders in three figures (thanks!) which is great to see.… Read the rest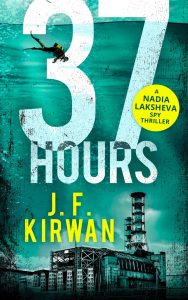 I had an extended radio interview the other day with BlogTalkRadio host Fran Lewis in New York, on the second book in the series, 37 Hours. You can listen to it here. The interview focused on what happened and why, the various locations of the book, and – inevitably – the shark attack scene.… Read the rest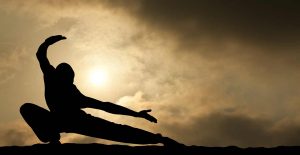 Are you ever reading a thriller, and in a key scene there is a fight, but you get confused: the hero or villain seems to have three arms, or is facing one way then suddenly another, or else you just can't visualise what is going on, and you really want to…?… Read the rest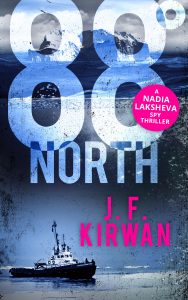 There's an old saying that a lawyer who defends himself in court has an idiot for a client. Similarly, I don't think writers should write their own blurbs. We're too close to what we've slaved over for months or years. Better if someone else does it for us.… Read the rest
A heroine in a thriller has to overcome many hurdles. But an author writing a series does too! I'm nearly done editing 88 North, the third book in the Nadia Laksheva series, and it's been quite a task! Here's the Big Three challenges I had to face:
How to keep the two main characters – now in a relationship – fresh?
…
Read the rest